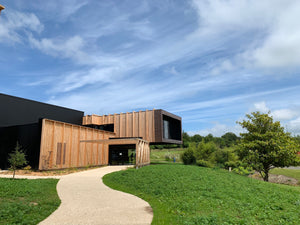 10 October 2022
Armorik (Warengham Distillery)
France is famous for its fine wines, cognac and calvados, so it might not be the first place you think of when it comes to whisky. But it should be. France drinks more bottles of scotch whisky than any other nation - 176 million of them in 2021, which is more than 10% off all scotch whisky exports and equates to around 3.5 bottles of whisky for every French adult.
Not content with importing a whole lot of whisky, France also has a growing domestic whisky industry. We featured Brenne in March 2022, which is a relatively new player in the French whisky industry. Now, in October 2022, we're returning to France and to the Warengham Distillery - the one that started it all. 
The Warengham Distillery was founded in 1900 by Leon Warengham. It produced herbal and fruit liqueurs, including Elixir d'Armorique, a blend of 35 plants, which has received numerous honours at international trade fairs over the years, and is still produced at the distillery today.
In the 1960's, Paul-Henri, the latest generation of Warenghems, joined forces with Yves Leizour. Leizour's son, a trained pharmacist, ended up running the operaton in the 1980's, and it was he who took the decision to launch the first French whisky. In 1987 'WB Breton whisky' was released to the market. It was a blended whisky made up of 25% malt whisky and 75% grain whisky.
The whisky was well received and by the early 1990's Leizour had built a dedicated distillery for producing malt whisky. In 1997 France's first single malt, Armorik, was released.
In 2015, the distillery participated in the creation of the Breton Whisky geographical indication (GI), enabling all Breton whisky to be defended and promoted. The GI also provides a guarantee of transparency for whisky lovers. All "Breton Whisky" (or "Whisky de Bretagne") must therefore meet demanding specifications, guaranteeing its quality and the know-how of the distiller. It must have been produced from water sourced from Breton soil and have been fermented, distilled and aged in Brittany.
Armorik Double Maturation continues this commitment to locally sourcing materials via a partnership with a local cooper who makes Breton oak casks. Armorik Double Maturation is matured in these barrels first before being transferred to sherry casks for a second maturation.
The result is a pronounced oakiness in the whisky, which manifests itself as nuttiness, caramel and a little spice to add structure.