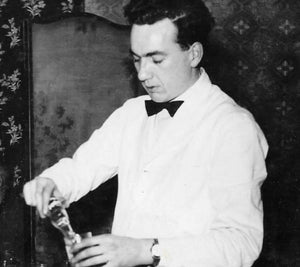 09 October 2023
The Quiet Man
The Quiet Man Irish Whiskey, known for its smooth taste and distinctive character, is a relatively new entrant in the pantheon of celebrated Irish spirits. Named after the bartender fathers of yore, who heard all but said little, its title pays homage to these silent observers of Irish history.


Founded by Ciaran Mulgrew, The Quiet Man (TQM) was born out of a dream to commemorate his father's legacy as a bartender. John Mulgrew, Ciaran's father, spent 50 years pouring and serving drinks, taking in stories without imparting them – a true quiet man. His experience and ethos were the inspiration behind the whiskey's creation, crafting a drink that spoke volumes through its taste rather than its words.

Heralding from Derry, Northern Ireland, The Quiet Man is distilled in traditional pot stills at an unnamed distillery (though we have a few ideas about which one it might be from). 


The core range primarily consists of an 8-year-old single malt and a blend. The former - our world whisky for October 2023 - boasts an aromatic nose with floral and fruity notes, while the latter, often described as "silky", contains undertones of sweet spices and chocolate. As TQM continues to evolve, they've introduced limited editions and special cask finishes too.


Moreover, The Quiet Man's packaging is noteworthy. The bottle design, with its minimalist aesthetics and neat labeling, encapsulates the brand's philosophy. It's understated yet sophisticated, drawing consumers in with its story and heritage.
Beyond its flavour, the story of The Quiet Man seems to resonate with many. It's not just a tribute to one man but to a generation of Irish bartenders and their silent contribution to the social fabric of Ireland. Through TQM, the tales of these quiet men live on, not through words, but through a taste that captures the essence of Irish heritage and tradition.