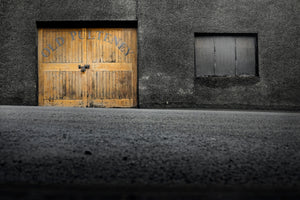 04 November 2021
Old Pulteney
Pulteneytown, now part of Wick on the far north east coast of Scotland, was purpose built in 1810 by the British Fisheries Society to leverage the huge opportunity presented by nearby herring stocks and the Gaels who were evicted from their homes during the highland clearances. Named after the chief protagonist in its creation, Sir William Pulteney, it was a community conceived and fabricated solely around a natural resource, becoming at one point in time the busiest herring fishing port in the world. With boats in port sometimes totalling many hundreds, you had better believe the taverns and drinking holes were busy too.
The Pulteney distillery was setup in 1826 by James Henderson, who had previously run a nearby whisky making operation for circa 30 years. The inaccessibility of the town meant that both barley and finished whisky were shipped in and out by sea, and most of the employees were also fishermen. Self-sufficiency was the key to survival and that seasoned determination and braving of stormy seas was reflected in the distilleries ability to endure the whisky downturn along with two wars and economic depression. Having thousands of thirsty fishermen helped too of course, but that created its own problems in 1922 when a state of prohibition was enacted, heavily lobbied for by the Wick Salvation Army Group whose chieftain was the aptly named 'Captain Dry'. The distillery closed, and right up until 1939 herring were the only things you'd find pickled in Wick.
The Old Pulteney distillery wont be winning many awards for its good looks anytime soon. The wash still has a grossly oversized 'boil ball' and a flat top, giving the effect of a giant copper snowman wearing an elongated fez.  There's a purifier on the spirit still, and like a whirlpool it whips the vapours around in a copper and chemical maelstrom, before plunging them in to cold worm tubs for condensation. Alfred Barnard described the stills, in 1886, as "of the oldest pattern know, similar to the old smuggler's kettle." The shape of the Old Pulteney bottle goes some way towards characterising the stills silhouette, but I'd wager a more accurate representation would not be healthy for sales.
Weird stills means weird new make, and in this instance we're talking oily, briny, sulphury and full of all fruity maritime aromas. This lends itself nicely to the confined space of an oak cask and it means that old-Old Pulteney is really rather delicious stuff, redolent of sea foam, salt caked fruit and old waxed leather.
Huddart is named after the Wick street on which Old Pulteney distillery resides. Unusually for a Pulteney whisky it's smoky, which is a result of some of the whisky being aged in casks that previously held peated whisky rather than the use of peated malt in the recipe.