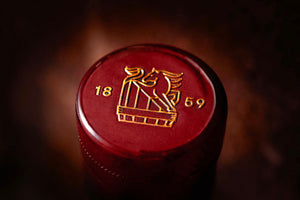 The Morris family began producing fortified wines in 1859, and six generations later they are still at it... only now they're making whisky too.
Rutherglen, in North-East Victoria is regarded as the capital of fortified wines in Australia and its where Morris are located. Vines came here during the Gold Rush era of the 1850's, where the rolling hills and Murray river meet to make perfect growing conditions.
Single malt whisky production began at Morris in 2016, shortly after the Morris family wineries united with the Casella family to form Cooper & Grain Distilling Co. The first whiskies were launched in 2021 - Signature (our Jan '23 drop) and Muscat Barrel (which, like the name suggests, is matured in Muscat wine casks).
John McDougall, who had previously worked at Balvenie, Laphroaig and Springbank in Scotland, was brought in as a consultant distiller, to tutor Morris' head distiller Darren Peck. And the late Jim Swan consulted on whisky maturation. Both were integral to designing a unique barrel maturation program, including barrel selection and providing the team with a unique barrel toasting regime.
This was in addition to the selection of the fortified barrels from the Morris' own winery, with the fortified notes extracted from these barrels assisting in building the flavour and complexity in the whisky, as well as cementing a unique relationship between the wine and whisky.
The barley used in Morris Whisky production is 100% Australian sourced, malted in Australian maltsters and then brewed at the family-owned brewery. Distillation is done on the original hybrid copper pot and column stills which were on site since 1941. They were previously used to make spirit for fortifying wines and have been fully restored for whisky making purposes.
The whisky is matured in a combination of American and French oak, ex-Shiraz and Cabernet red wine barrels, selected from family-owned wineries in the Barossa and Coonawarra regions. This stage of maturation take three years.

The Signature Whisky is then finished in a combination of Morris fortified barrels. The use of the wine barrels is noticeable in the whisky, which has dark fruit notes as well as warmer citrus fruit characteristics. Fruitiness is the name of the game though and this one does not hold back!