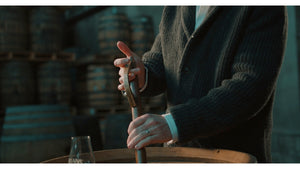 The story of Egan's Irish Whiskey begins in the heart of Ireland, in County Offaly, where Patrick Egan Sr. established P. & H. Egan Ltd. in 1852, named for his two sons Patrick Jr. and Henry. The family quickly gained a reputation for their  expertise and soon became one of the most respected whiskey merchants in Ireland but also traded in agricultural equipment, fertilisers and timber. In addition to that, they were  operated as general grocers, brewers, maltsters and ironmongers. 
The firm went from strength-to-strength surviving World War One, the Irish War of Independence, the Irish Civil War and World War Two. However, with the advent and stiff competition from new format retail supermarkets, the firm entered voluntary liquidation in 1968.
The brand was brought back to life again by Jonathan and Maurice Egan (fifth and sixth generation whiskey merchants), launching initially in the U.S. in 2015.
Egan's Irish Whiskey is renowned for its commitment to traditional whiskey making methods, combined with a forward-thinking approach that embraces innovation. There is no Egan Distillery at present, so the brand carefully selects Irish malt and grain whiskies from other distilleries, ensuring the utmost quality in every bottle. Expert blenders artfully combine these whiskies, resulting in expressions that strike the perfect balance of smoothness, complexity, and character.
Egan's Endeavour is a single malt whiskey made using a proportion of peated malt and matured in a combination of different casks: virgin oak, bourbon, sherry and imperial stout barrels. It's bottled at 46%.  On the palate, this whiskey offers notes of sweet toffee, chocolate and dried fruits sit with oak and walnuts with a peated undercurrent throughout.